FNG Exclusive Interview… Following our exclusive report from the last month on the launch of Match-Prime as a regulated liquidity provider, we are pleased to present this follow-up interview with Match-Prime Managing Director Andreas Kapsos.
How will Match-Prime differentiate its deep liquidity offerings?
What challenges are Broker liquidity providers facing nowadays? What about the Brokers themselves?
We asked Mr. Kapsos these questions and a whole lot more. Here is what he had to say.
---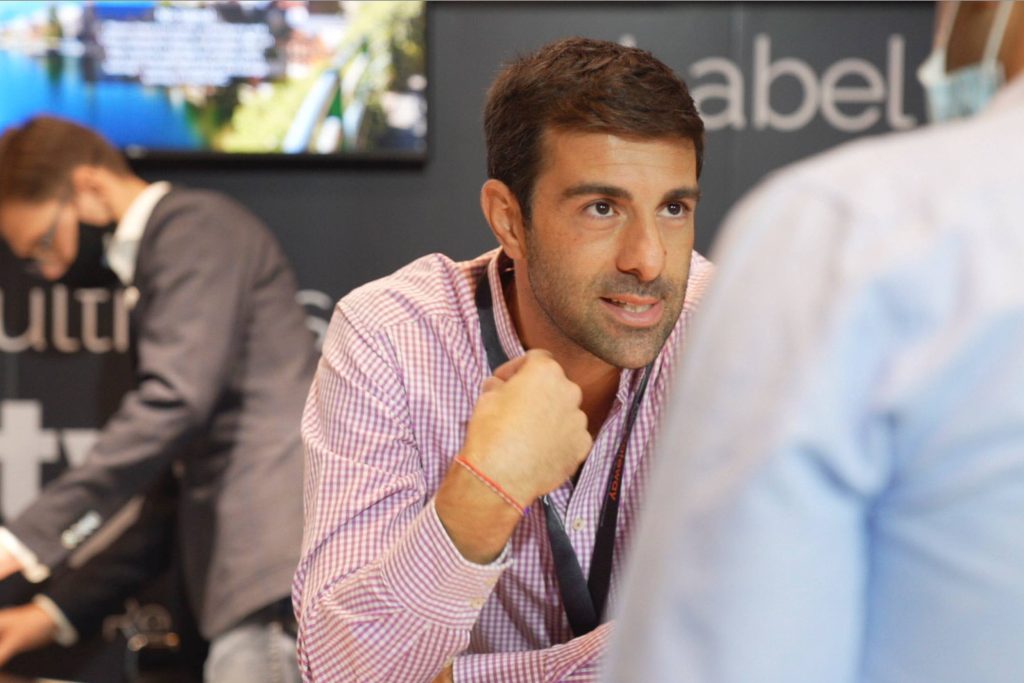 FNG: Hi Andreas, and thanks for joining us today. Please let our audience know a little more about Match-Prime and what you do.
Andreas: We are an authorized and regulated Broker Liquidity provider committed to offering reliable deep liquidity solutions. We address mainly professional clients and licensed entities on a Prime of Prime model by providing deep liquidity for over 1000 trading instruments and equities with a minimum monthly fee starting from $1000. Using our Liquidity pool, Brokers will have the opportunity to diversify liquidity sources and compare their conditions as we offer high performance and low fees. We combine deep liquidity for multiple assets with advanced technology aiming to enhance our client's business growth. We value transparency and trust, that's why we focus strongly on customer service.
I believe that with our expertise and ability to define potential risks, our clients will quickly learn that we act in their best interest.
How do you differentiate what Match-Prime provides compared to other Prime Brokers and Liquidity Providers out there?
Choosing the right options for your business is critical.
Many Broker liquidity providers offer similar solutions, but what makes Match-Prime stand out is the advanced technology developed by Match-Trade Technologies. Being on the market since 2013, Match-Trade serves over 140 clients providing robust and scalable solutions to Brokers and institutional clients around the world. Our many years of experience in the Forex industry make our clients rely on us, as they know they are in expert hands. Our extensive knowledge about the financial sector has allowed us to tailor our deep liquidity solutions to their needs without any hidden costs. We know every business needs an individual approach.
What is the nature of Match-Prime's relationship with Match-Trade? Do Match-Prime's offerings integrate with Brokers running other bridges and systems (PrimeXM, oneZero, etc.)?
Match-Prime uses Match-Trade's technology for providing liquidity, so the relationship is very close. Thanks to this cooperation, Match-Prime can provide Brokers with Match-Trade's Bridge for MT4/MT5 within a single package. Our liquidity platform is accessible via external bridges and aggregators such as PrimeXM, Onezero, FXCubic, Tools4Brokers, and Centroid Solutions. Brokers who use other platforms such as xStation, cTrader, and mTrader can connect directly via FIX without any additional integration.
Thanks to the broad connectivity options provided by Match-Trade Technologies, we can be a genuinely multi-asset liquidity provider. We offer different asset classes including Forex, Indices, Precious Metals, Commodities but also Equity CFDs and ETFs under one roof at a reasonable price.
All the Brokers onboarded by Match-Prime can also use the support of Match-Trade for technology-related queries. Additionally, clients using our multi-asset liquidity service can choose from a wide range of platforms, including MT4, MT5, and Match-Trader, offered by Match-Trade and seamlessly integrated with Match-Prime liquidity. We aim to build an ecosystem where all components will be working as smoothly as possible to provide the best experience for our clients. Match-Trade developers designed dedicated profitability and trade summary reports, hedge monitors, and auto-hedge functionalities, making it easier for Brokers to manage and track their daily operations.
How do you see the nature of FX Broker liquidity changing in the near future? What are the challenges faced by both Brokers and those like Match-Prime who provide services to them?
With the expanding competition in the marketplace, Broker liquidity providers' offering will continue to grow generically. Therefore, it will be hard to stand out with a lower EURUSD spread or to offer a low commission per million $ traded in the future because all providers will use a similar pricing strategy. Currently, solutions for the distribution of liquidity are very readily available; therefore, almost every entrepreneur can quickly become an LP.
What can be an advantage in the Broker liquidity providers' market is expert knowledge supported by experience in the industry. Working on the client's side, we had the opportunity to see that today, Brokers don't receive sufficient support from their LPs. And the reason for this may be the little experience of the people managing these firms.
On the other hand, large Broker liquidity providers, who do not have a strong technological background and focus only on providing liquidity, cannot advise their clients on optimal solutions, translating into higher transaction costs in the A-Book Broker model. Too high transaction costs will result in the lack of competitiveness of an A-Book Broker against those operating only in the B-Book model.
Thanks to our experience and strategic partnership with Match-Trade Technologies, we can propose a solution created in response to the Forex Broker dealer departments' problems. Therefore, we provide full support in solving technological problems and consulting to build an offer in addition to cost-effective solutions. We are also flexible in terms of cooperation conditions. We want Brokers to treat us not only as a liquidity provider but also as a business partner.
What else can we expect to hear from Match-Prime in the coming months?
I hope that clients will hear about us more in the coming months. We are a new player in the regulated liquidity provider space, but we already have experience from our previous companies, which can help us develop this business effectively. Surely, we will enhance our offer in the coming months to adjust it as much as possible to our clients' expectations. Low spreads and transaction fees plus a wide range of instruments are our top priorities.
In the future, we would like to tighten our cooperation with MTT and offer our clients – who want to expand their business with a new trading platform or just seeking a new liquidity provider – custom packages of our liquidity combined with Match-Trade's White Label as a complete trading solution. We are also thinking about establishing new regional offices to provide Broker from all over the world with higher service comfort.