Match-Prime, a liquidity provider operating under CySEC regulations, has officially onboarded Fxview, a multi-licensed brokerage part of Finvasia Group's financial ecosystem, providing its clients with cutting-edge technology and a clutter-free trading environment. The partnership broadens Fxview's liquidity pool, allowing the brokerage to expand its offering further while growing Match-Prime's ecosystem of financial service providers.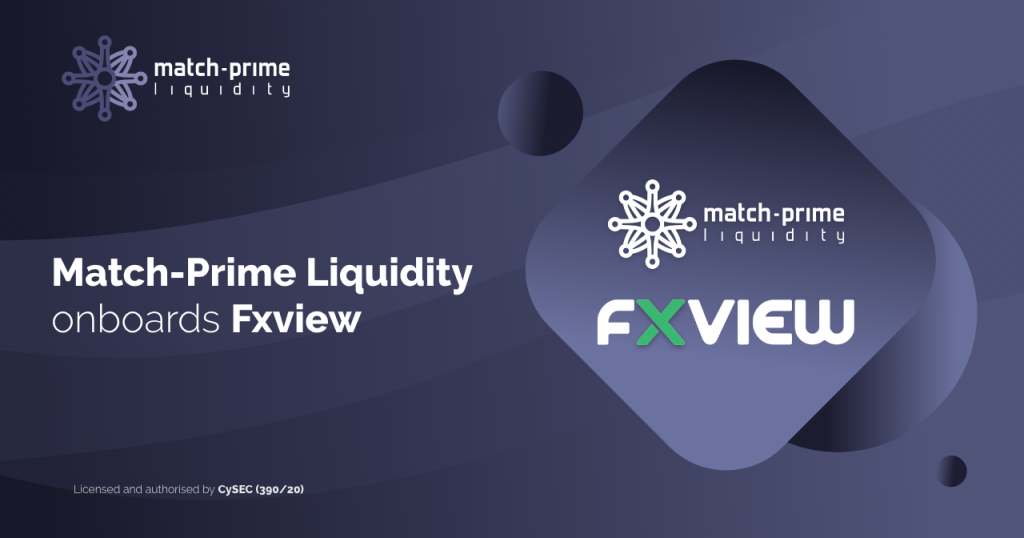 Leading multi-asset liquidity provider Match-Prime onboarded Fxview, an innovative, multi-regulated Forex and CFD brokerage which is aiming to increase access to deep multi-asset liquidity across the Forex and CFD sector.
This partnership opens a new chapter for both companies, building on their legacy of providing greater access to top-tier liquidity on the one hand and the best trading conditions for retail traders on the other.
Janis Anastassiou, Managing Director, Financial Intermediation at Finvasia Group & Managing Director at Fxview, said:
"Our clients are at core of everything we do at Fxview and with our strategic partnership with Match-Prime, we can offer greater diversification and more freedom of choice to our traders, across 2,000+ instruments. In addition, we invest in high-end trading technologies to create a secure and stable environment for our traders as well offering flexibility to adapt to their changing needs."
Match-Prime is a top-tier liquidity provider with rich expertise in crucial areas of investment services, including the reception and transmission of orders, order execution on behalf of clients, and dealing on own account.
To increase profitability across the Forex and CFD sector and optimise risk management, Match-Prime has established this beneficial business relationship with Fxview.
Andreas Kapsos, Match-Prime's CEO, added:
"With regulators imposing tighter rules on brokerage firms, risk management and order book management are of the essence for the majority of industry players. We are pleased to welcome Fxview, a responsible and client-focused brokerage firm that raises the stakes in the online trading space when it comes to risk mitigation and order book management. This partnership strengthens both Companies' position in the market, broadening our horizon. Our collaboration with Fxview has been excellent so far, and we look forward to this success continuing while growing together."
Both companies have started 2023 with their best foot forward. In January, Match-Prime Liquidity was recognised as the Best Multi-Asset Liquidity Provider at iFX EXPO Dubai, followed by Fxview, which announced it had obtained full approval from the South African regulator, the FSCA, in early March.
Next month, both industry leaders will attend the Finance Magnates Africa Summit (FMAS:23) in Johannesburg, South Africa, where they will have the chance to showcase their offerings in front of local and international market leaders attending the event.