Match-Prime, a Broker Liquidity Provider authorised by CySEC, has joined the Gold-i Matrix NETwork. The company wanted to distribute its multi-asset liquidity to Gold-i's global client base of retail Brokers, hedge funds and banks. With this intention, companies decided to cooperate.
Match-Prime began operating in October 2020. It quickly gained recognition in the industry and has already connected several Brokers to its liquidity pools. Its bespoke offer for Forex & CFD Brokers combines deep, multi-asset liquidity for over 1000 instruments and equities with ultra-fast connectivity.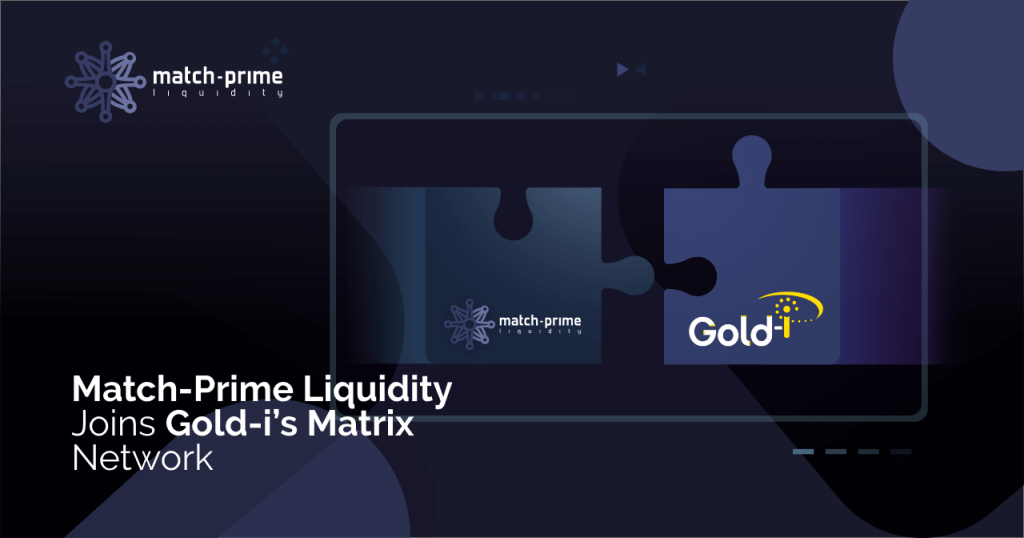 Tom Higgins, CEO, Gold-i says:
"We have a really compelling offering for clients who wish to access high-calibre FX Liquidity Providers within our Matrix multi-asset liquidity management platform. They can access a wide range of liquidity that they may not otherwise be able to access directly, and at preferential rates. Match-Prime is rapidly gaining traction in the market and we are delighted they chose to integrate with Gold-i. They are a welcome addition to the Gold-i NETwork and will provide clients with further choice."
Andreas Kapsos, Managing Director, Match-Prime adds:
"Our team put a lot of effort into providing our clients with the most optimised technical and trading conditions. With this intention, at Match-Prime, we make sure Brokers get direct access to institutional liquidity on the Prime of Prime model. What's more, our solution relies on advanced technology. As a result, we provide one of the fastest execution services available with up to 10 levels of market depth. I'm glad that Match-Prime is becoming a part of Gold-i's Matrix NETwork. In short, we look forward to offering our multi-asset liquidity to Brokers using Gold-i's solution as their LP of choice."
Hundreds of FX Liquidity Providers
Match-Prime entered the market offering a minimum monthly fee starting from $1000. The Liquidity Provider uses the technologies from Match-Trade Technologies, a leading Forex solution provider offering clients worldwide access to its own Broker Solutions HUB, including e.g. Match-Trader, Match2Pay, and Client Office.
Leading FX Liquidity Providers and Prime of Prime Brokers use Matrix Net to distribute liquidity to Gold-i's global NETwork of clients. Matrix Net – which supports FX, CFDs and cryptocurrencies in a single solution – is fully compatible with the Gold-i Crypto Switch™ 2.0.
Matrix Net is an extension of Gold-i's multi-asset liquidity management platform called Matrix. It is used by Brokers to consume liquidity. Gold-i's Matrix gives Brokers access to 100s of FX Liquidity Providers to get the best pricing across all asset classes. It is super-fast and highly flexible, thus helping Brokers worldwide to make more money and reduce risk.