Match-Prime is a Liquidity Provider that has been operating on the Cypriot market since 2020, when it obtained the CySEC license, and has been proactively broadening its relationship with local businesses and the entire Cypriot community. Match-Prime provides clients with bespoke multi-asset liquidity solutions and security for their businesses. But liquidity is not all the company has to offer. As the co-founder of Match-Prime, Michał Karczewski, put it:
"We don't want to act like another service provider. Our goal is to be a business partner for our clients. We offer the know-how that comes from many years of experience gained in the trading departments of renowned forex brokers and different financial institutions. We know that retail brokers' main focus must go to acquiring and retaining investors. That's why we provide a broad scope of service to support our clients in achieving their business goals, like advising them on the platform or bridge set up to control the risk better."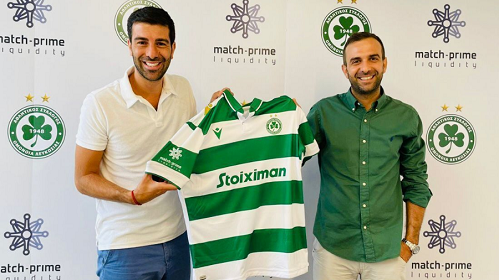 Thanks to its experienced team, Match-Prime is deeply rooted in the local community and proudly supports local initiatives. The company has been active in Cyprus for the last three years and is constantly developing by expanding the offer for its clients worldwide and increasing its involvement in the forex industry events. In August, the company informed that it had become an official sponsor of Omonoia FC, a football team from Nicosia, Cyprus. Commenting on the sponsorship agreement, Andreas Kapsos, the CEO of Match-Prime, has said:
"We are proud members of our local Cypriot football enthusiasts community, so with great pleasure, we are showing our professional support towards such a successful team. We feel privileged to support Omonoia as it's one of the largest teams in Cyprus, fandom size-wise, and we know it has a special connection with its supporters. Our company also values relations which we strongly believe is crucial for successful cooperation.
Of course, Omonoia is not just a popular team. From a business perspective, it is also a powerful and recognisable brand. We look up to it, and we will work to achieve this goal, so this partnership can evolve and continue over time. On this occasion, we would like to wish Omonoia success in the European competitions and to fulfil all the goals it has set for the new season. On our part, we will be standing by Omonoia, supporting it every step of the way."
This year has been a very busy year for the entire Match-Prime team, which has been seen at all major forex fairs around the world, including Cyprus, Dubai, Mumbai and Bangkok. And that's not the end, soon (in October), Match-Prime Liquidity will come to Dubai again as one of the Forex Expo sponsors, and a month later, they will appear in London at the Finance Magnates London Summit. Every time appearing alongside its strategic partner Match-Trade Technologies.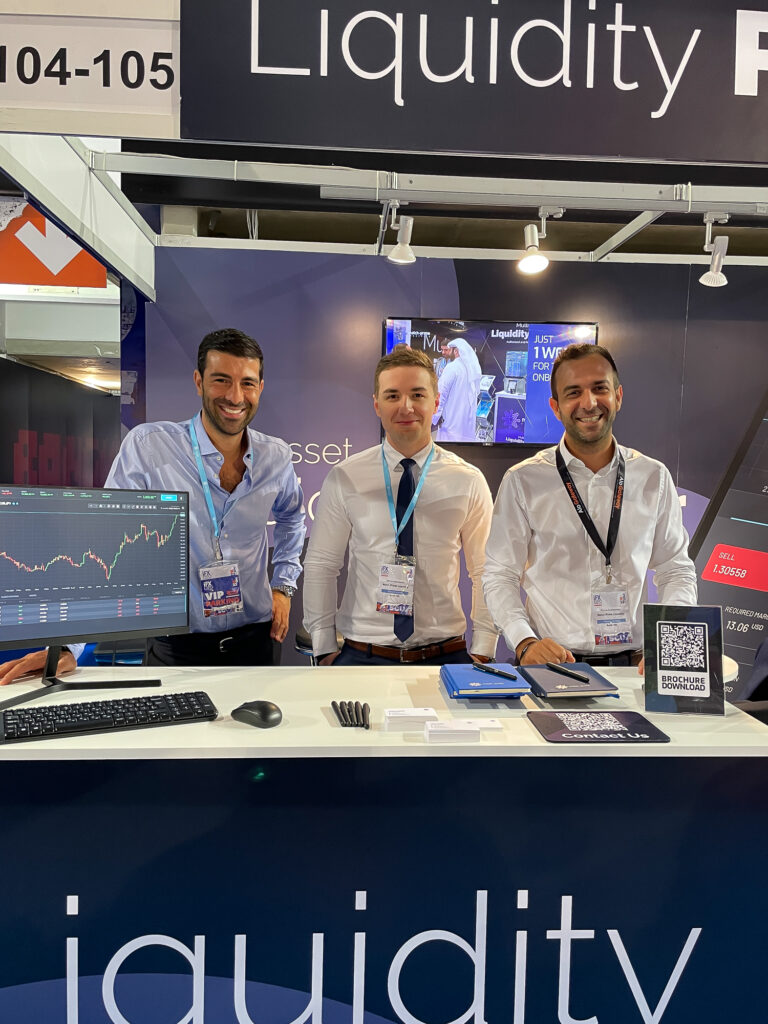 Match-Trade needs no introduction. The award-winning technology provider caters to forex and Crypto brokers, as well as ECN venues and Liquidity Providers. In 2021, the firm opened an office in Cyprus, based in what is known to be the capital of forex trading, Limassol, in order to further expand in Europe and the MENA region. The two companies have formed a strategic partnership and attended the expo together to show prospective clients how the combination of liquidity and proprietary technology can help boost the growth of the broker's business and bring a new quality of services to the market.
"Liquidity is a vital aspect for brokers. We're totally aware of this", said Andreas Kapsos, Match-Prime's CEO, adding that in order to meet clients' high expectations, the firm tries to stay one step ahead of the market, focusing on expanding instruments' offering before a new hype starts. "If a client wants something specific, our development team does research on the product to see if it is possible to go forward with it. Usually, we get the green light from Match-Trade IT guys."
The multi-asset offer features more than 2,000 trading instruments available on a single account, including equities. For brokers who wish to test the liquidity solution, Match-Prime has prepared a fast-track onboarding or a demo setup where clients can check data feed refresh time, order book market depth, number of available instruments and average spreads. All this within minutes, without having to connect to the platform. The LP's well-established partnership with Match-Trade Technologies allows their liquidity clients to access market data from ultra-low latency feeds and a possibility to connect via Match-Trade's MT4/MT5 bridge free of charge. And, since Match-Trade develops its technology in-house, it works seamlessly, runs faster, and is more efficient in order to ensure one of the best execution services.
"It's our own technology; we can expand it the way we need cause no third-party system limits us", said M. Karczewski. That's why the cooperation of Match-Trade's proprietary technology and Match-Prime's liquidity is a winning combination. "Liquidity itself is very demanding. It must be delivered with the best technology available", A. Kapsos concluded.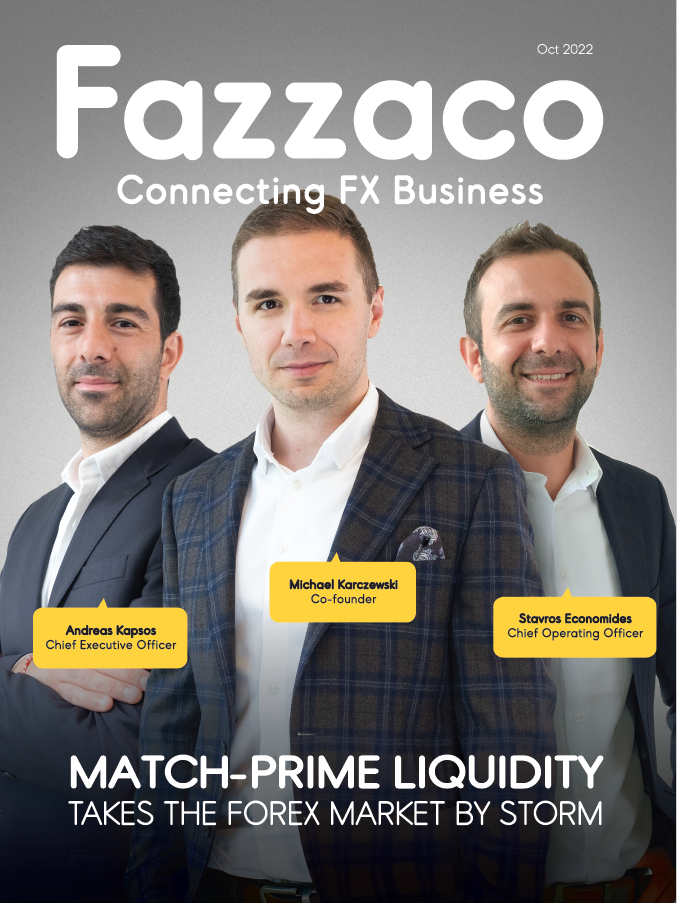 "This strategic partnership equally benefits both of our companies. Match-Prime is working closely with our platform developers and support team to offer their clients the flexibility that only proprietary technology can provide. Whereas, we as a technology provider can add regulated liquidity to the hub of solutions we offer to forex brokers", Karczewski continued.
Even though Match-Prime has massively expanded as a company, after being operational for almost 3 years, it managed to keep a flexible approach which is not common among established Liquidity Providers. It's not unusual that an LP won't expand its offer with a less popular coin or won't create a synthetic instrument for a single broker's request. It is not anyone's bad will, often, for various reasons, it is simply impossible to do so. With big-scale business, it simply doesn't pay off. So brokers often look to diversify with smaller, more flexible providers, and that's where Match-Prime comes in.
"As I said before, customer relations are essential in this industry, and I've managed to establish many connections throughout my professional career. Today, we have already signed several major European brokers like Skilling, for example. Clients trust our expertise to the point where they want to test our solution, and since we provide such a possibility with no strings attached, they often connect, persuaded by the conditions they can check. And Cyprus, the capital of forex, aggregates most of the regulated brokers, who like to keep a close eye on what competition does, and that's the best reference. I think it's just easier to sign a client gained by word-of-mouth marketing rather than broad marketing exposure," A. Kapsos repeated.
Constant changes in the market make it necessary to improve the offer to be able to meet the highest expectations of customers. Match-Prime has recently altered its liquidity conditions and now offers lower spreads and commissions on different assets. Those include cash indices and share CFDs. Moreover, they introduced improvements to award-winning crypto liquidity recognised in 2022 by the Ultimate Fintech Awards. As the company's COO, Stavros Economides, explained, the changes include reducing the Cash Indices spreads by 60%, as well as reducing the spreads on all crypto CFDs to reflect 0.08% (round turn) execution cost.
"We also lowered swap charges to 10% yearly on long positions and 5% on short positions and removed minimum ticket fees and commission on execution. Our clients can now execute Share CFDs on raw spreads and a 2% + LIBOR yearly swap. To improve execution filling and make it cheaper for our clients, we increased Market Depths on Top layers on over 30 products. That includes all major FXpairs and Indices", he continued.
The company's goal was to improve the conditions they offer to the clients. Accessing more competitive liquidity will allow brokers to offer their clients better conditions as well. All in all, it looks like the change will have a ripple effect on all the parties involved. Commenting on the recent changes, Andreas Kapsos, CEO of Match-Prime, said, "Lower commissions and spreads are our answer to the dynamically changing financial environment we operate in. We remain in constant relations with customers. That allows us to observe what is happening on the market and react quickly, ensuring that our offer is always tailored to their needs."
Fazzaco had the opportunity to observe the development of both Match-Trade Technologies and Match-Prime Liquidity and witness how these closely cooperating companies take the forex industry by storm. The liquidity market for forex brokers is very saturated, and reputable liquidity providers have dominated it for many years. However, the example of Match-Prime Liquidity shows that with the right approach to business, a well-thought-out strategy and a perfect understanding of the needs of brokers, you can still achieve success in the industry and gain recognition from well-established brokers.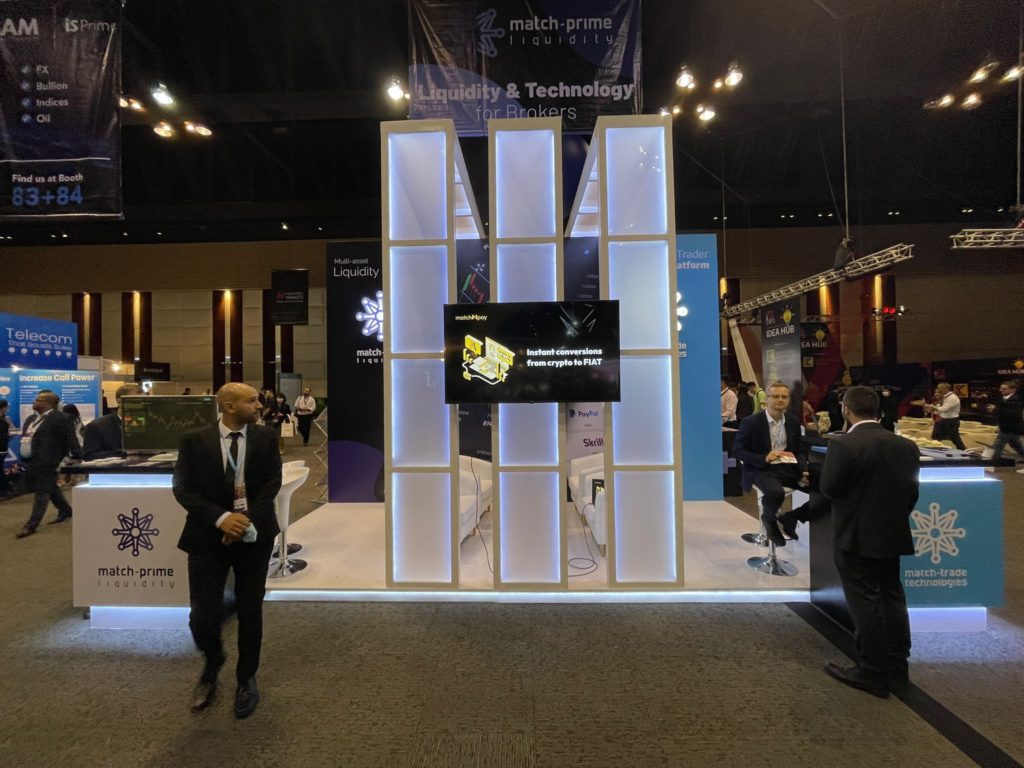 This interview was originally published in the Fazzaco Magazine