We are very happy to announce that our company has become the official Omonoia FC sponsor. The football team comes from Cyprus—the country we're based in and hold most of our operations.
We've been operating in the Cypriot market since 2020 when we obtained the CySEC license. Since then, we've been proactively broadening our relationship with local businesses and the entire Cyprus community. We provide bespoke multi-asset liquidity solutions and business security to clients all around the world, but Cyprus has always been a special market for us, so we treat our Omonoia FC sponsorship as the next big step in the development of our brand.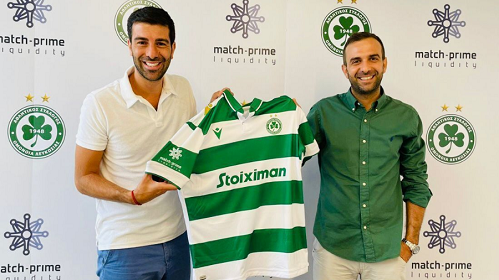 Omonoia has been on the Cypriot football scene since 1948, becoming one of Cyprus's most successful and recognisable teams. Over the years, the club has won 21 National Championships, 15 cups, and a record of 17 super cups. On August 12, they will face Apollon FC in the final match of the Cypriot Super Cup, wearing brand-new jerseys with the Match-Prime Liquidity logo on their sleeves.
Commenting on the topic, our CEO Andreas Kapsos said:
"We are the proud members of the local Cypriot football enthusiasts community, so we are showing our professional support towards such a successful team with great pleasure. We feel privileged to become Omonoia FC sponsor as it's one of the biggest teams in Cyprus, fandom size-wise, and we know it has a special connection with its supporters. Our company also values relations which we strongly believe is crucial for successful cooperation.
Of course, Omonoia is not just a popular team. From the business perspective, it is also a powerful and recognisable brand. We look up to it, and we will work to achieve this goal, so our Omonoia FC sponsorship can evolve and continue over time. On this occasion, we would like to wish Omonoia success in the European competitions and to fulfill all the goals it has set for the new season. On our part, we will be standing by Omonoia, supporting it every step of the way."